IP GROUP'S ENVIRONMENTAL PALLET
A WINNING CONCEPT
Changing pallet systems is no small task. We are well aware of that. Which is why we have created the IP Group Concept. A turnkey solution that is implemented in your company's mode of operation and where we will train you in how to achieve greater eficiency, increased proitability and reduced costs.
The first step is consultancy. We conduct an analysis and provide you with an assessment of your needs.
Step two: Which is the most intelligent product concept for your company? Because we offer a turnkey solution of pallets and eco-pack we will find a solution that works. The solution is presented together with a quote.
Step three: Once our quote is accepted, implementation is phased in along with our Lean & Green program
Good to know. Choose our Environmental Pallet and you choose a pallet that will make a difference. The Environmental Pallet is made from 100 per cent recyclable plastic, every bit of which is recycled when it reaches the end of its useful life, thus creating a green closed-loop system.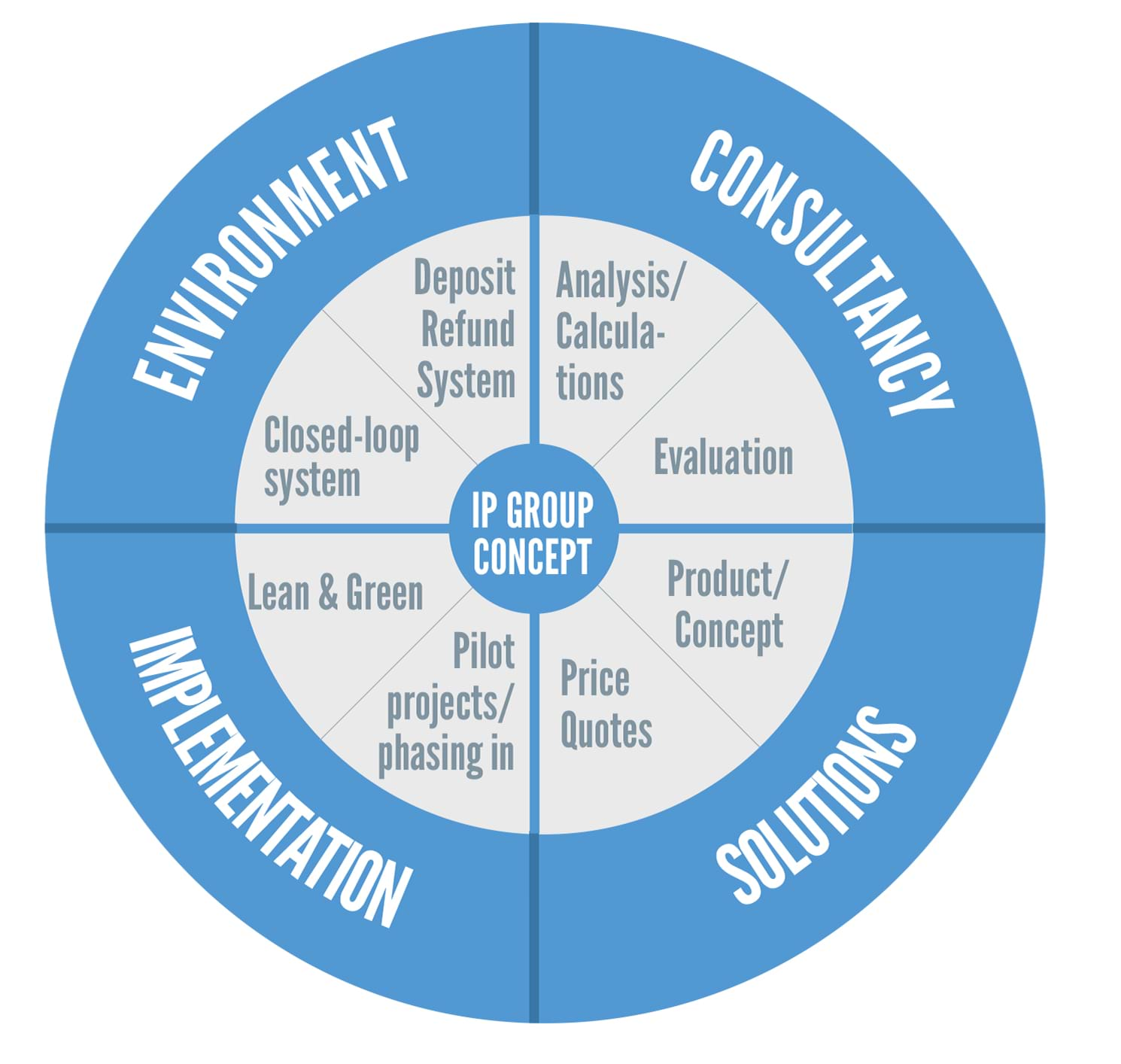 MANY ADVANTAGES
The Environmental Pallet did not come about by chance. It has taken a lot of hard work to design a pallet that actually makes a difference, not just for you who handle it, but also commercially and not least environmentally.
A new EUR wooden pallet costs around SEK 120. One of our corresponding Environmental Pallets costs more. Does it really pay? The answer is YES! That is the idea behind our concept. A win-win all round. You, us and our environment.
So, not only are the three pallet sizes based on EUR size 1200x800 mm compatible with each other like toy bricks, there are also great savings to be made. On several levels. In short, we are talking about 40 per cent fewer return shipments, at least 40 per cent reduced storage space, 40 per cent reduced weight, 40 per cent reduction in carbon emissions and 100 per cent recycling and reuse.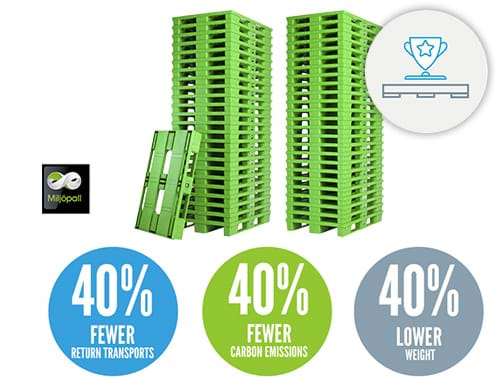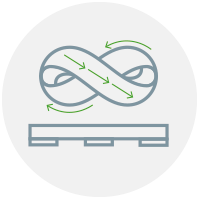 A CLOSED-LOOP SYSTEM WITH A DEPOSIT REFUND.
The Environmental Pallet is made from recycled plastic polypropylene (PP). It is 100 per cent recyclable with an expected life cycle of 6-10 years. The material can be recycled many times (into new eco pallets) until the quality no longer meets our high demands. The pallets are then ground down and reused in less quality demanding PP products. The pallets could also end their days by controlled incineration.
We pay a deposit refund for discarded or used Environmental Pallets (currently SEK 80 per pallet) and we grind down discarded pallets for recycling.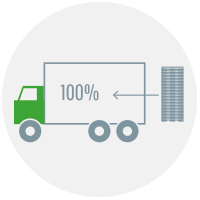 SPACE COSTS MONEY. THIS IS WHY WE ARE TIGHT WITH OUR SPACE.
The neat design of the Environmental Pallet enables you to stack 24 pallets per stack compared to 16 with the wooden pallet. Because you can load many more pallets, it reduces the number of lorries, the amount of storage space, the number of transports and your carbon emissions. By 40 per cent!
Stacked pallets are straight, stable and easy to handle. A truck's forks glide in smoothly (65mm space) to lift out the required number of pallets from a stack. Manual lifting is avoided and it creates a safer and healthier workplace.
ENVIRONMENTAL PALLET VS EUR WOODEN PALLET
WHAT MAKES THE ENVIRONMENTAL PALLET...