Sunday, October 20, 2019
IP-Group Pressrelease
Product success on exports to Denmark
IP-Group's recognized success products The Environmental Pallet and Ecopack are now exporting to Denmark together with the smart app myPallet. Three smart and innovative product concepts, each of which makes a big difference for both users and the environment. Together they form the jewels in the crown in away.  
Combining business profitability and focusing on the environment is a unique opportunity
Geir Vidar Persen, Sales Director IP-Group, says: We at IP Group have adhered to the Sustainable Development Goals (SDGs). They are fully in line with our product focus for more than two decades ago. We have worked purposefully to develop products that not only reduce customer costs, but also form part of a circular financial cycle. Most of our products are made of 100% recyclable plastic which, when their life is over, is granulated and reappears as new fantastic products.
Everyone, including The Environment, becomes winners with IP- Group
The secret lies in the Environmental Pallet contributing to an improved economy, a better environment and better workplace health and safety all at the same time. We're talking about 40 percent fewer return transports, 40 percent better stackability, 40 percent reduced weight, 40 percent reduction in carbon emissions and 100 percent recycling and reuse. Add myPallet app, and we guarantee you 100% control for managing and controlling of all your transport packaging.
At IP-Group we are passionate about smart logistics solutions and products. Our goal is to live up to the global goals and to turn our customers into winners at the same time. It really comes down to one thing. Transporting air is costly. In every way. We have focused on climate smart and sustainable solutions that are not only winners from an environmental point of view - it also saves the customer money through reduced number of transport and reduced storage space. This is one of the reasons why The Environmental Pallet is chosen as both the Nordic region and the World's Best Transport Solution. If you ask our customers what is best about the Ecopack, they are likely to respond to the stackability and that it can easily be folded when not in use. And you assemble an Ecopack in just a few seconds. With the myPallet app, you get a digital tool for all your packaging management. You can easily both manage and control the transport packaging throughout the supply chain. As part of this, all waste is eliminated.

-Geir Vidar Persen, Sales Director IP-Group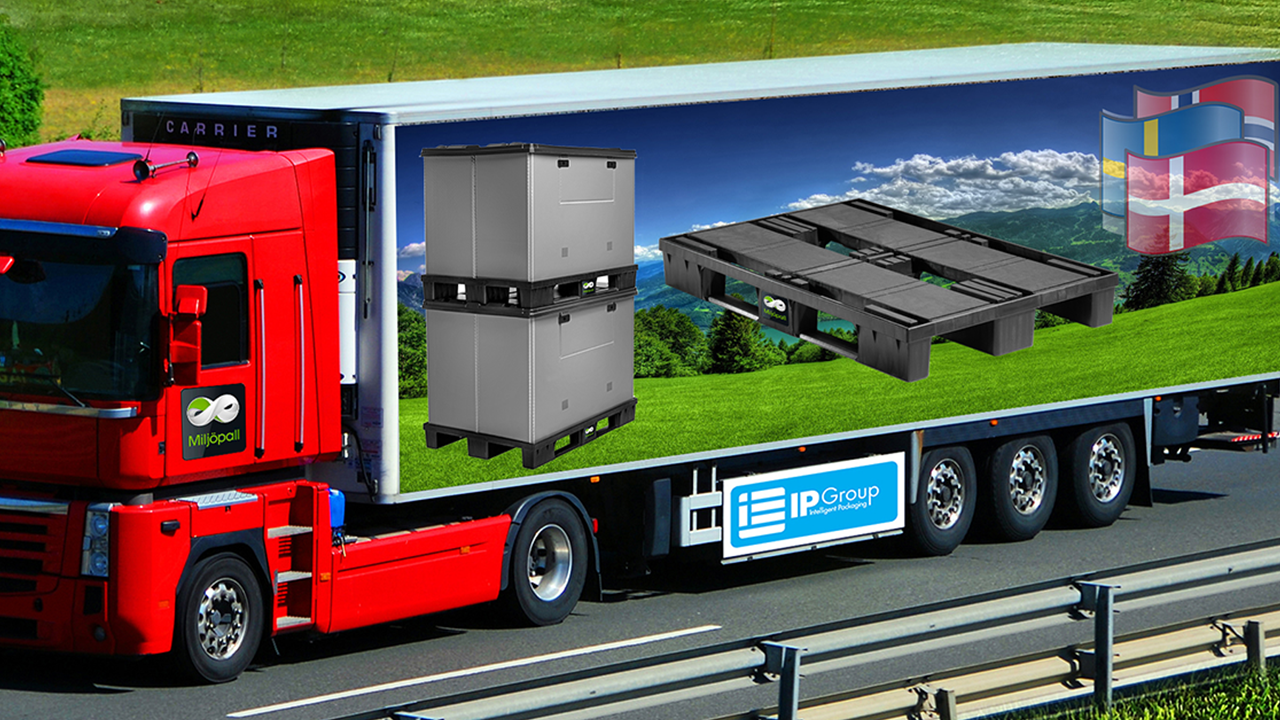 Advice on logistics systems