THE GREEN PALLET POOL
IP-Group Green Pallet Pool.
Finally! A pallet pool system protecting the environment and cost consciousness.
Why Green Pallet Pool?
Reduces costs and protects the environment
Creates a better working environment.
Optimizes turn around time.
Cost effectiveness
Reduces loss, damage and absolute equipment
Improved logistic circle
No Capex (Capital Expenses) by leasing.
It is important to be in control over your logistic challenges and your costs. All IPG´s Green Pallets can be leased.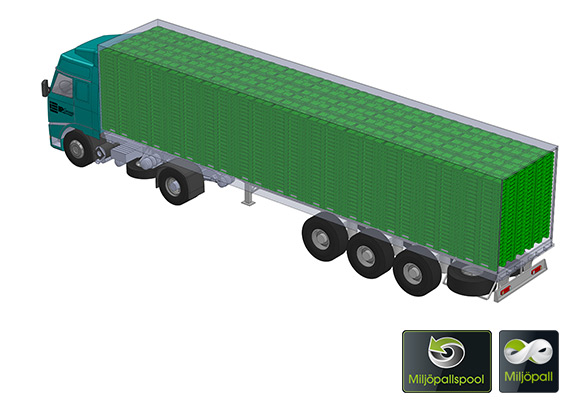 First step:
We introduce you to the IP-Group Green Concept and Green Pallet Pool. Consultation, function of a sustainable pallet and advantages. Your operation vill gain advantages and cost savings, in other words, its a sustainable product.
Step two:
We will provide our customers with an Analysis including presentation of an alternative solutions.
Step three:
After a certain time we will reevaluate your operations and adress recommended improvements, if necessary.
Step 4:
Implementation and during the entire process, we will be present and available for questions and clarification.
How does it work?
To get an improved and more efficient distribution system isn't complicated. We support your through the entire process. The process, in brief:
INITIAL MEETING
We present the IP-Group concept and Green Pallet Pool. This includes how it works, its benefits and what advantages you will receive to be included in the distribution system. We provide the details around the savings you'll make and how it will contribute to less environmental impact.
PILOT STUDY
We perform a pilot study including a logistics analysis, which will show current and alternative solutions.
PROPOSAL
Based on the pilot study we provide proposals showing your biggest potentials for revenues and savings.
EVALUATION
After a while with our distribution system, we perform an evaluation to secure the performance and to make any necessary adjustments to gain optimal efficiency.
IMPLEMENTATION
As partners we stay with you through the entire process to secure the functionality for all users.
Contact
Is our Geen Pallet Pool what you need to improve and streamline your business? Fill out our online quotation enquiry and we will return within 24 hours with an offer (free of charge). Or contact us directly by phone or chat for more information about our products and services. Welcome to IP-Group.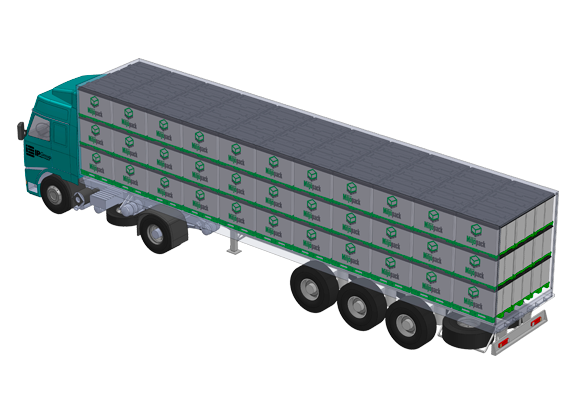 WE PROVIDE CONTROL OVER YOUR LOAD CARRIERS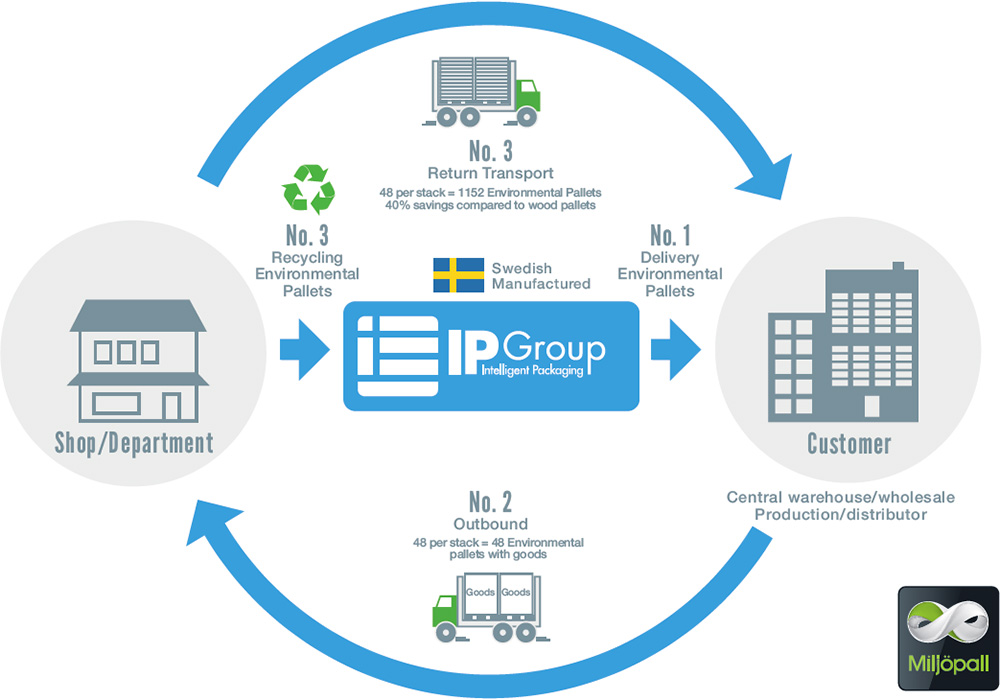 HOW IT WORKS
IPG Tracking is an IT-tool for handling load carriers. An example: Manufacturing company A has a number of subcontractors delivering materials and spare parts. For incoming deliveries one or many types of load carriers are used (pallets, pallet collars and other transportation packaging), all paid by company A.


Company A also use load carriers for deliveries to its customers. Some load carriers are standard, but also special load carriers, with higher purchase price, are used.


Company A doesn't have a logistics system for load carriers. After a while empty load carriers start filling the storage areas and company A must either, pay someone to reuse or handle the incoming load carriers themselves. Leading to double costs for company A. Meantime outgoing load carriers disappears at company A's customers.


With IPG Tracking™ all load carriers are registered, leading to no extra costs for inefficient usage for company A. When load carriers are unloaded they are either returned to subcontractors for new deliveries, or used for outgoing deliveries. Company A always knows where all load carriers are and do not need to use space for unnecessary storage. Through recycling, the need and cost for new load carries will decrease.


There are many different versions of this example. However, the common denominator is to take control over your logistics and costs.
Read more:
Watch our product used for the Green Pallet Pool